Rebel,Rebel: Reading as an Act of Defiance
The latest round of a school district's vote to remove beloved classics from school curriculum has us thinking about the dangerous allure of new ideas.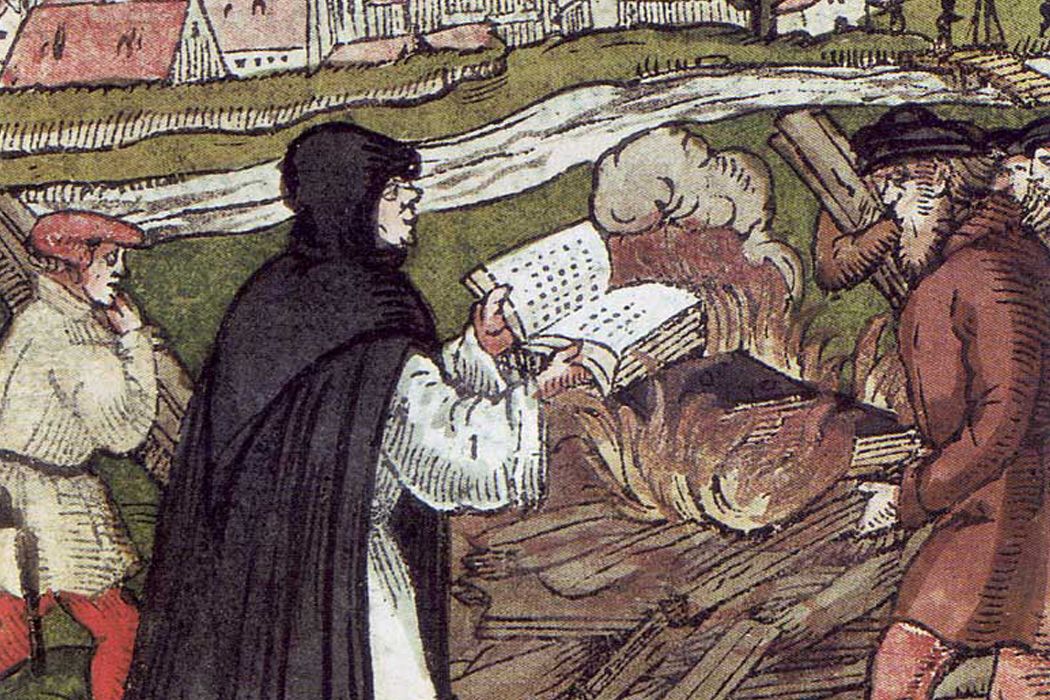 Knowledge can be dangerous. And here at Italic Type, danger is our middle name.
But, not everyone feels this way. Hence every so often, for as long as the printing press has been around, officials have attempted to ban books.
The cases that are most worrisome are the ones concerning high school curriculum. These are attempts to block exposure to new thinking, ideas, and themes to students when their teenage brains are at their spongiest.
So most recently, when the second-largest school board in Alaska voted to remove five books from the high school curriculum, it followed in the well-worn footsteps of authorities attempting to limit access to knowledge and protect the status quo.
I Know Why the Caged Bird Sings, Catch-22, The Things They Carried, Invisible Man, and The Great Gatsby were all selected for removal because officials were worried about exposing teens to scary or offensive content like profanity, misogyny, sexual assault, and racial slurs, and while the books remain available on library shelves they will not formally be incorporated into any reading lists.
This is a great loss indeed.

Exposure to an uncensored diversity of literature is absolutely, fundamentally critical. It exposes readers to new places, new ideas, other experiences. It builds critical thinking skills, empathy, curiosity, and even gives us an outlet to a safe form of rebellion.
Critical Thinking
Books with controversial or complex subjects might upset some adults because they introduce children and young adults to the world as a complicated place. Bad people don't always get their comeuppance. Good people make mistakes. But, these ideas make some books interesting and worth reading and discussing. They can open the door to lessons about ethics and observations about the world.
And, despite the Alaskan board vice president's concerns about using reading Angelou aloud in a professional environment, the conversation about the books themselves may be instructive for students in understanding the contextual importance of how we talk about delicate subjects. Complicated books reflect an often-complicated world, and thereby better prepare their readers to interact with and change that world.
Empathy
Empathy requires courage, compassion, and connection; reading can help with that connection by exposing people to experiences different than their own.
There, There takes a look at the Native American experience in urban settings, such as Oakland. Go Tell It on the Mountain offers the close, sometimes claustrophobic feel of Pentacostalism in a small apartment in 1930s Harlem. Books like Manchild in the Promised Land or Bastard out of Carolina or Salvage the Bones might be devastating reads about heroin addiction or child abuse or Hurricane Katrina, but they provide important windows into other lives (or cause ripples of recognition in our own). When potential readers are deprived of living in another's shoes, even for a little while, the result is a little less empathy in the world. Right now I don't think we have any to spare.
Exploration
My Brilliant Friend is often praised not only for capturing a lot of the angst and challenges of growing up but also for a powerful sense of place in its setting, Naples. Pachinko made waves for its epic storytelling about a Korean family in Japan and the mingling of food and people across generations. Elif Shafak draws the cosmopolitan, complex, bustling, modern-day Turkey in a series of popular books. It seems most obvious that literature affords a way of seeing the world without ever leaving our homes – we get to see how people live across time and space (including the future, and on other planets!). Banning books just cuts people off from places they might not otherwise get to visit.
Rebellion
Banned books have a special allure: book bans and book challenges often actually lead to spikes in reading.
For instance, after the board voted to exclude so many American classics from the elective reading list, a local lawyer created a "book challenge" to encourage high school students to read all five books over the summer, for not only a chance at winning $100 but also the indelible experience of exposure to challenging reads. The local bookstore has seen sales of those books sell out.
The American Library Association also celebrates Banned Books Week every year, in which there are live readings, recordings of readings of banned books on YouTube, and a #rebelreader Twitter tournament. This September, we'll probably see teens reciting The Handmaid's Tale or reading Sherman Alexie while applying makeup on TikTok. The celebratory eruption of creativity and interest in exploring controversial ideas is a healthy response to censorship.

There are lots of feelings and claims on time and attention during the COVID-19 pandemic. Books alone are not a panacea. But they offer real answers.
Reading books inspire critical thinking, enhance empathy, allow exploration, and even serve as an outlet for creativity and solidarity and rebellion. Worried about the state of current affairs and public dialogue? Advocate for reading challenging tomes! Feeling disconnected? There's lots of literature about misfits! Missing travel? Pick up a book from a country you've never been to! Feeling rebellious about all these restrictions on your activity? Read an oft-banned book! And then log them all on Italic Type, and share your favorites.