The Best Novellas (and Other Short Reads) to Start Summer Reading
This is an appreciation post for shorter readers. From getting you out of a reading slump to kick-starting summer reading, here are our favorite recommendations.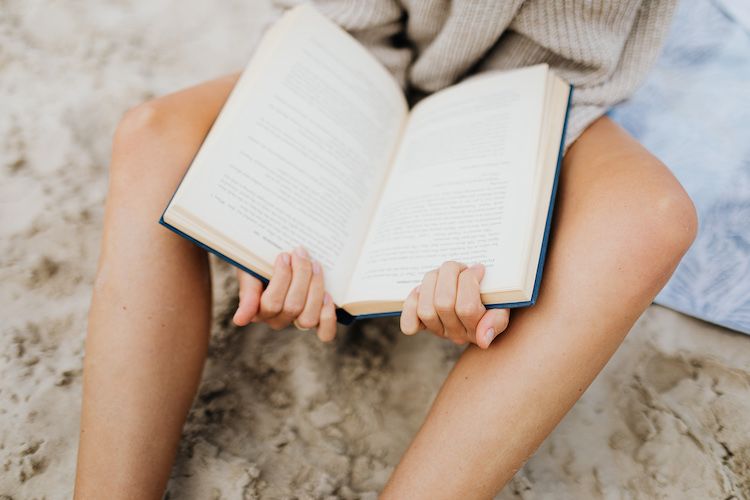 This is an appreciation post for shorter reads. Short novels are 200 pages or fewer, novellas are 60 to 120 pages, and short stories average 4,000 words. Consider this collection our grateful nod to brevity: short stories, novellas, and novels—all 200 pages or less—that we can consume in one sitting.

And they are the undersung heroes of the literary world!
Don't get us wrong, we love digging into immersive tomes like The Books of Jacob, The Goldfinch, or The Dawn of Everything.
But there is undeniable pleasure in the easy, breezy short affair one gets to have with a novella. Not that shorter works are simple or surface! But their accessible length actually can lend itself to engaging with harder or deeper texts more readily.
In short (wink wink), there are a lot of PROs in the Pro column:
Shorter works can help you re-start and re-energize from a reading slump
Reading novellas helps you create momentum to see more movement toward monthly or annual reading goals
They're great for mixing it up with a book club and re-engage participants with an attainable goal
There are a lot of excellent ones to choose from!
Here are a few that the Italic Type team have enjoyed lately ranging from the classics to greek tragedy to modern sci-fi. All under 200 pages!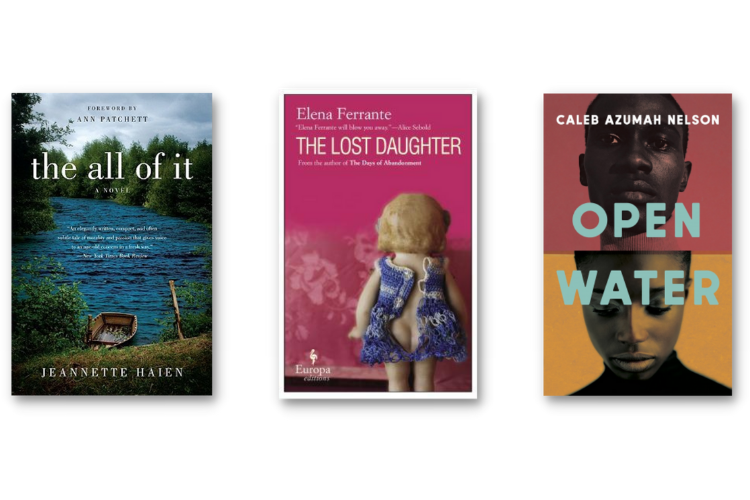 The All of It by Jeanette Haien
An Irish woman refuses to accept guilt for a long held secret while in dialogue with her local priest. Written by classical musician Jeanette Haien, the writing is lyrical and the meter of the story and revelations is just perfect.
The Lost Daughter by Elena Ferrante
A psychologically suspenseful novella about motherhood that takes the reader to the coast of Italy for an intense summer between two women.
Open Water by Caleb Azumah Nelson
A beautiful, lyrical, and moving novella about two Black artists who fall in love in London and the fear and violence that threatens them. A quiet and touching novel.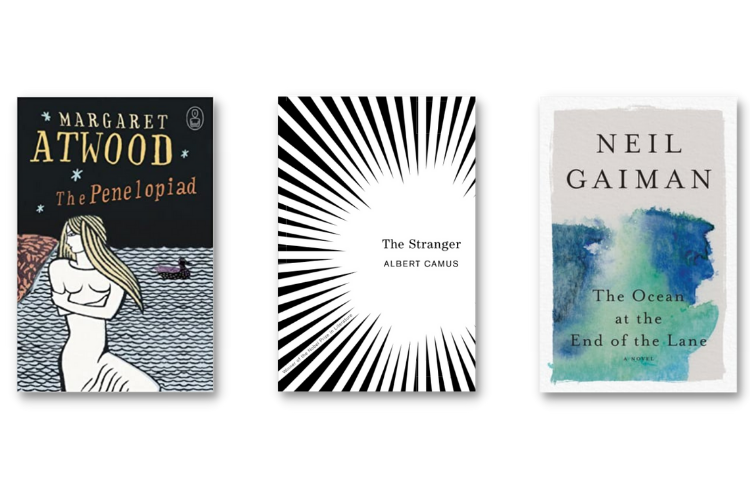 The Penelopiad by Margaret Atwood
The story of Odysseus has been told thousands of times, but never from the perspective of his long-suffering wife Penelope, until now. Margaret Atwood takes her finely honed feminist lens to the classic story to explore the world from Penelope's eyes.
The Stranger by Albert Camus
An adrift Frenchman in colonial North Africa ponders what makes life worth living. He floats along, detached from human drama and relationships, until one fateful afternoon on the beach changes the course of his life.
The Ocean at the End of the Lane by Neil Gaiman
A small boy learns how to face the monsters (of both the real and imaginary varieties) in this fantastical romp through the spooky English countryside. Full of intriguing characters, like a family of witches who aren't really witches, it's a story for adults that makes you reach for your inner child.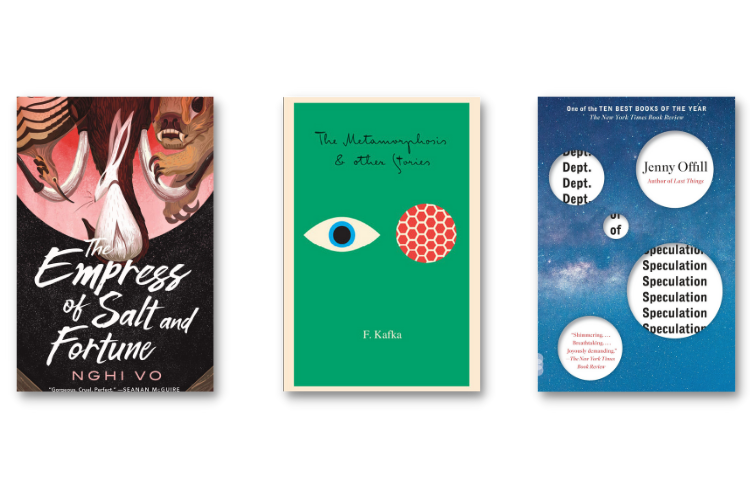 The Empress of Salt and Fortune by Nghi Vo
A futuristic feminist fantasy and somehow recalling of ancient myths all at once, this short novel follows a young royal from the far north who is sent south for a political marriage.
The Metamorphosis by Franz Kafka
Classic for a reason. A truly bizarre and illuminating tale that takes on capitalism, workaholism, and family units.
Dept. of Speculation by Jenny Offill
A short and concise portrait of a marriage. The wife, our main character, analyzes a series of common catastrophes through many lenses. Offill's language shimmers with rage and wit and fierce longing throughout the pages.
Interested in more? Find the full list on our Explore page!