'Three That Made Me' w/ Deborah Shapiro
Novelist Deborah Shapiro shares three of her favorite books that have shaped her as a writer and reader.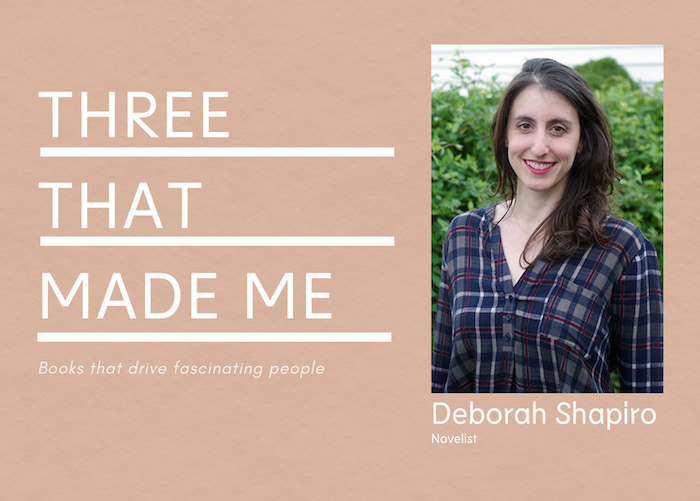 In this new blog series, we ask interesting people for the interesting books that shaped them, inspired them, and challenged them.
In Three That Made Me they recommend 3 books that are a little off the beaten path that forged them into the people they are today.
Our second guest is Deborah Shapiro.  
What makes Deborah interesting?
Deborah Shapiro is the author The Sun in Your Eyes and The Summer Demands. She lives in Chicago. And has a rocking Instagram full of literary and philosophical bon mots.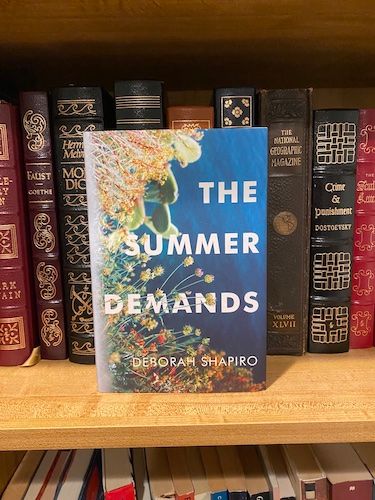 And here are her books!
It's such a challenge to choose just three. So many books have shaped my sensibility and taught me, essentially, how to read and understand the world – including books I've picked up more recently that continue to change me. But here are a few that were formative, in one way or another, for me as a writer and a reader.
Eve's Hollywood By Eve Babitz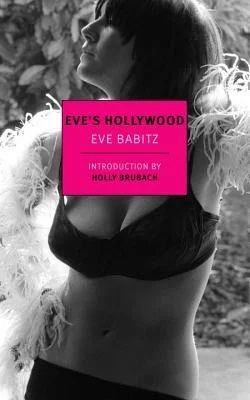 I was reading a biography of Gram Parsons, in which Eve Babitz was literally a footnote, and from that footnote alone, I wanted to read her. At the time, I think all of her work was out of print, but the main Manhattan library had a falling-apart copy of Eve's Hollywood available to check out.
I was immediately taken with her voice, which is so alive and loopy and gossipy and smart. She writes about Los Angeles in the 60s and 70s ("people with brains went to New York and people with faces came West") from the perspective of an insider, which paradoxically makes her an outsider everywhere else. That time and place fascinate me, but it's her turns of phrase and the way her mind works on the page that made me want to get my hands on everything else she wrote, most of which is now, thankfully, back on bookstore shelves.
—> Buy it here to support Italic Type and local bookstores.
The Letters of Vincent Van Gogh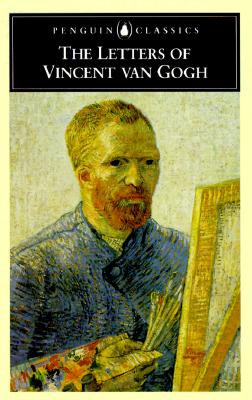 This collection of letters than Van Gogh wrote to his brother Theo meant so much to me in my twenties that I'm almost afraid to go back and look at all the passages I underlined.
I don't remember why I first read these letters – I wasn't obsessed with Van Gogh's paintings – but I was probably looking for clues as to how an artist might develop and sustain their work despite difficulties. The epistolary form necessitates intimacy and self-consciousness – an evident sense of how one chooses to express themselves. Van Gogh, here, is all sensitivity and longing intertwined with an attentive love of the physical, material world. I just re-read Alan Hollinghurst's The Line of Beauty, which made me think of these letters, as it captures a similar poignancy: "It wasn't just this street corner but the fact of a street corner at all that seemed, in the light of the moment, so beautiful."

—> Buy it here to support Italic Type and local bookstores.
To the Lighthouse by Virginia Woolf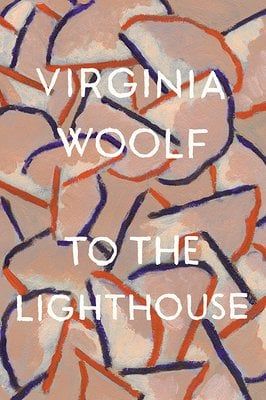 I waited longer than I should have to read Woolf, maybe because I took to heart the charges that writer and critic Elizabeth Hardwick leveled at her: that her writing suffered from a "narrowness" and a limiting "femininity."
Now that sounds kind of like internalized misogyny to me, but the idea – wherever I got it from – that Woolf was too prim or prissy initially kept me from experiencing the emotional power and mystery of her work. How intricate, complex family dynamics can be captured in an act as seemingly simple as someone walking down the stairs. Or how, in the short section that bridges the book, in which the family house is left vacant during World War I, Woolf conveys an enormous sense of loss, with the equivalent of a few swift brushstrokes.

—> Buy it here to support Italic Type and local bookstores.