Three That Made Me w/ Jeff Schroeder
Jeff Schroeder, guitarist for The Smashing Pumpkins, shares his picks for the three books that shaped him into the creator he is today.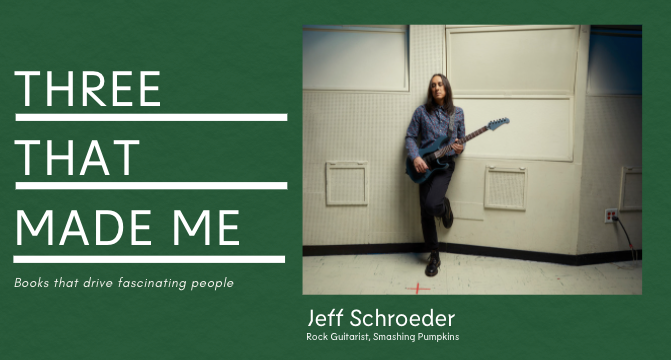 In this new blog series, we ask interesting people for the interesting books that shaped them, inspired them, and challenged them.
In Three That Made Me they recommend 3 books that are a little off the beaten path that forged them into the people they are today.
Our first guest is Jeff Schroeder.
What makes Jeff interesting?
Jeff is a member of the critically acclaimed alternative rock band Smashing Pumpkins and a former PhD student in comparative literature. Reading books has always provided creative inspiration for his music. Last week, a new single from his brand new solo project just released!
And here are his books!
1. Paul Auster - The New York Trilogy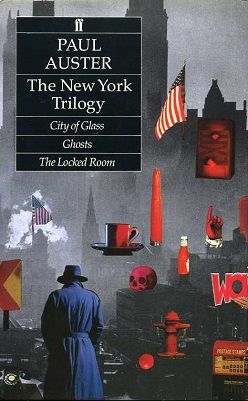 This was the first book that opened up literature as a much broader concept than I had previously experienced. I was maybe 19 or 20 years old the first time I read it and there was so much about the book I didn't understand. However, Auster's clear and fluid writing urged me to keep returning to the collection every few years or so. The themes explored in this trilogy of stories--identity, language, and the city--remain ideas that interest me to this day. I've read every single book Auster has published to date.
—> Buy it here to support local bookstores.
2. Theresa Hak Kyung Cha - Dictee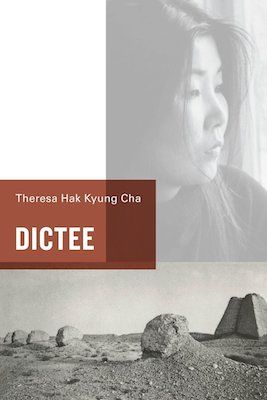 I've probably read this book more than any other in my library. I first came across it as an undergraduate and it was a text I continued to explore and write about many times as a graduate student. Although a literary text, Dictee has greatly informed and inspired my work as a musician. I'm hoping to find an appropriate time to create a piece of music based upon this book.
—> Buy it here to support local bookstores.

3. Fredric Jameson - The Political Unconscious: Narrative as a Socially Symbolic Act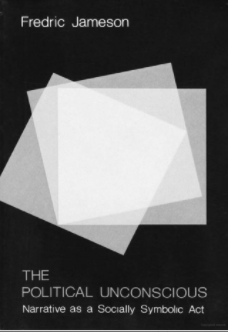 During my time at UCLA as a graduate student in Comparative Literature, I was fortunate enough to be able to study with so many amazing professors and scholars. For about a 5-6 year period, Fredric Jameson came to the university as a guest professor and I was able to take 4 seminars with him. These were highly transformative for me as a young scholar and I think about those seminars quite often. Although there were so many theorists that influenced me, Jameson remains central to my way of understanding cultural production, and the Political Unconscious is my favorite book of his.
—> Buy it here to support local bookstores.